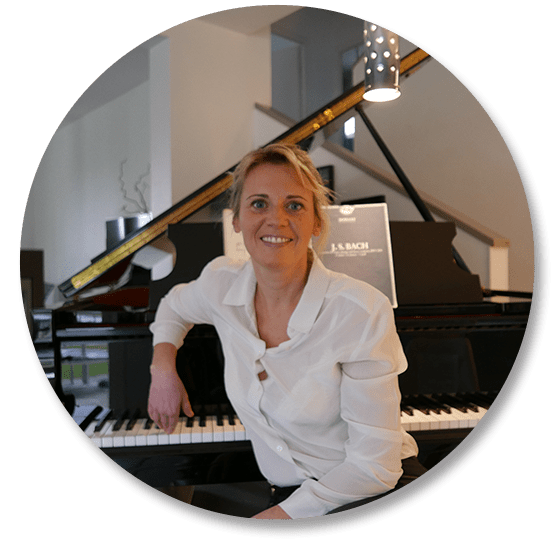 Laurence Daien
Conductor & pianist
Languages : English – French
Based in Annecy & Paris, France
Leadership
Personal Development
Pedagogy &  Management
Leading plenary sessions on Choral Singing for listed companies with audience of up to 3,000 participants, and debriefing on Management and Leadership learnings
Coaching on Convincing in Public Speaking
Speaker in Public Speaking
Trainer for teachers of the Paris Chamber of Commerce schools
Background : graduated from a Master's degree and a DUMI from the University of Musicology in Aix en Provence, France. Proficiency Certificate in the teaching of choir, musical training and piano. Graduated from the Grenoble Conservatory with a first prize in piano. Choir leading of the Church of the Madeleine in Paris. Development of a website evaluating the competencies and analysis in "good speaking". Took part in the writing of the book "Tous Orateurs" (Eyrolles). Trained in Insights.
Deeply believes that talking is a need, listening is an art, breathing is the key.
Inis alga means "noble island" in Celtic:
It represents the best version of oneself, a destination yet undiscovered.
Let us guide you to your Inis Alga!
Barcelona - Bruxelles  - Dubai - London - Paris - Stockholm